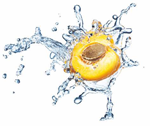 As KORALP,
we design our fruits and vegetable processing related works primarily in a way so that they will be completed as turnkey integrated plants for industrial areas. We render services with a wide range of product options with machines that vary in their models and capacities.
We produce Equipment For Preliminary Preparation, Washing Units, Calibration Units, Transportation Systems, Shocking and Cooling Units, Cooking And Blanching Units, Chemical Control Units, Cutting/Slicing And Shredding/Chopping Units, Weighing And Filling Units, Customized Complementary Equipment and Machines for food processing and fruit and vegetable processing sector.
As KORALP our primary principle in food processing techniques is users' security and safety rules.
We employ a new generation of techniques in our production process of fruit and vegetable processing machinery equipment, as a result we design and offer projects in compliance with rules regarding the ambient conditions such as cleaning and security of staff, energy, heat, moisture, water, vibration to comply with the safety rules and to obtain efficiency.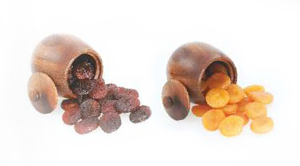 In our machines and equipment that we produce in the same line with our motto for respect to the nature, we prepare the draft preliminary training with the customer before the production process, and gather data and information for the use of the machine purposes, the definition of the product that will be processed, and we produce the machines and equipment based on all these data. The reason for that is because food products show regional differences according to environmental conditions that they are grown. For examples, these differences are due to factors such as product size, weight, color, outer shell thinness and harvesting practices.
On of the major issues in the processing of foods such as fruits and vegetables, and so on is energy costs. A + + type of energy production is the principle of continuous target for KORALP.
Therefore, the correct use of energy resources, such as human work force, electricity, water, fuel energies at the right place and processes of the production is the logic we follow. In our projects, we train the operators about installation, use, maintenance, cleaning and such issues to increase efficiency to keep operating costs to a minimum level.
In machines that are produced at KORALP factories, all kinds of pollution assessments are already done, and because the machines do not have closed areas or inaccessible parts, negative results such as bacteria evolving, small or large insects, sediment, dust and so on are prevented. Solid, liquid, gas (for example, machine oils, acids, metal particles, plastic parts, waste water pipes and so on...) elements used in the food processing machines are 100% failure-free, and they are prevented from coming into contact with processed products.
As KORALP,
one of the important issues that we encountered in our R & D (research and development) studies that we conducted with users in the sector is regarding noise pollution which also affects productivity and trigger serious dangers and how to eliminate or at least minimize such elements. For this reason, KORALP has achieved success in technical studies on the subject for all of its productions and guarantees 90% quieter machines than conventional systems.
The machinery and equipment in our production lines are not mounted on the floor. Our machines are either with special block brakes or with fixable wheels. Therefore, material or moral damages are prevented in the factories. For example, cracks in the ground caused by vibrations or the disturbing noises of metals in the buildings are some of them…