As KORALP, we provide services in drying and dehumidification technology lines with various models such as tunnels, continuous belt, conveyor, panel rooms, greenhouse type, vacuum, pressure, rotary drum, rotary trolley, vibrating and with different capacity options.
KORALP, as a result of its R & D (research and development) studies, has achieved a leading role in the world with its ultra moving -drying series that are equipped with a new generation of advanced technologies in the sector.
Our ultra moving -drying series have low energy in fuel and labor force, uniform drying, uniform color uniformity, bacteria purification, preventing bacteria growth features, also though they have the same capacity with mainstream machines, they occupy 70% less space and do not damage your products physically or chemically.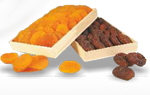 In our drying machines, a specially designed mechanism is used to prevent disadvantages arising from sugar, acid, intense moisture released with hot air.
In our ultra moving -drying machines, heating power, including renewable energies (solar, etc.) and all other energy sources can be used. They are completely with automatic arrangement in fresh air supply, waste gases and circulation system; product temperature sensors are independent, and also the machines are100% free from unnecessary and cumbersome defects and failures.
Our machinery and equipment are designed in accordance with the rules of international food standards and work safety.
The products are used for drying of fresh foodstuff or dehumidification of dried foodstuff in the same line with capacities requested.
Thermal energy generators, overall, are KORALP branded, and they are provided with air heated, steam, and hot oil model choices. We offer a wide variety of products and services in
drying and heating industry.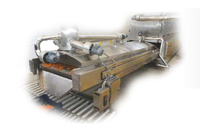 Drying machines that are produced under KORALP technology line are used especially in fruits, vegetables, pulses, grains, spices, nuts, textiles, timber, furniture, brick, metal painting, marble, integrated meat industries and such. For heating purposes, on the other hand, they are employed in areas such as factories, wedding halls, poultry farming, greenhouses, and shopping malls.
» Drying Units
» Dehumidification Unit
» Cooking Units
» Heat Generation Units
» Cooling Units